Conference Guest Speakers
Australian  Rotary  Health can arrange an excellent District Conference segments including a keynote speaker (researchers or students).   Here are some of our recent District Conference speakers.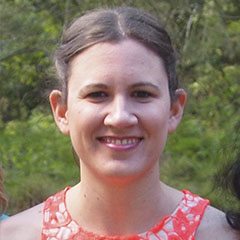 Dr Tonelle Handley joined NDARC in 2014 as a Geoff Betts Postdoctoral Research Fellow supported by Australian Rotary Health, after completing her PhD in 2013 at the University of Newcastle. Her thesis explored the longitudinal determinants of suicidal ideation across clinical and community-based samples, and evaluated treatment options for people experiencing thoughts of suicide. Tonelle's current research is centred on suicide prevention strategies for young Australians with a focus on co-occurring mental health and substance misuse as key risk factors, and incorporates both public health and clinical approaches. She has extensive experience in longitudinal data analysis, particularly in epidemiological samples. Her other research interests include the dissemination of ehealth interventions to the general community, and issues associated with rural mental health and service availability.
Professor Michael Sawyer OAM
Professor Michael Sawyer, OAM, MBBS, PhD, Dip Child Psych., FRANZCP, FRCPC is Professor of Child and Adolescent Psychiatry in the School of Paediatrics and Reproductive Health at the University of Adelaide and Head, Research and Evaluation Unit at the Women's and Children's Hospital in South Australia. He is currently the Honorary Medical Advisor for Australian Rotary Health. Prior to this appointment he was Chair of the Australian Rotary Health Research Committee and a Director on the Australian Rotary Health Board.  He has also previously been Head, Department of Paediatrics and Associate Dean (Research) in the Faculty of Health Sciences at the University of Adelaide. In 2008, Professor Sawyer was awarded the Medal of the Order of Australia for services to the field of child and adolescent mental health as a researcher and educator.
Dr Laura Hart
Dr. Laura Hart is a Research Fellow working at both the University of Melbourne's School of Population and Global Health, and La Trobe University's School of Psychology and Public Health. As the winner of multiple awards for outstanding research presentations, her work has been recognised at national and international scientific conferences. She is currently working on two projects funded by Australian Rotary Health. The Confident Body, Confident Child program, based at La Trobe, is a new evidence-based resource providing parenting strategies to prevent body dissatisfaction, eating disorders and overweight in children aged 2-6 years. The teen Mental Health First Aid program, based at the University of Melbourne and in partnership with Mental Health First Aid Australia, is a new evidence-based training program for students in Years 10-12.
A/Professor James Charles
James Charles is an Aboriginal (Kaurna) man from Adelaide South Australia. He studied a bachelor and masters of podiatry at the University of South Australia (receiving an Indigenous Health Scholarship at the time). He currently lives and works in Geelong, Victoria, Deakin University. James had worked on his PhD while working in Newcastle University and Charles Sturt University, investigating a wide range of variables that have an impact on Aboriginal foot health and high prevalence in Aboriginal communities e.g. obesity, smoking, diabetes – with a focus on foot structure and function. James was awarded the first Golden Microscope from Australian Rotary Health in 2013, for services and good ethics to his community.
Dr Breanne Hobden
Ms Breanne Hobden completed her Bachelor of Psychology with class one honours from the University of Newcastle in 2012. Breanne began working as a full-time research assistant with the Priority Research Centre for Health Behaviour at the University of Newcastle in 2013. In 2015 Breanne began her PhD in mental health, the area she is most passionate about. Her thesis is focussed on understanding and improving health care services for those with comorbid alcohol misuse and depression. Funded by an Ian Scott Mental Health Scholarship from Australian Rotary Health, Breanne has accomplished much during the first year of her candidature.
Professor Eóin Killackey is Head of Functional Recovery Research in Youth Mental Health at Orygen, The National Centre of Excellence in Youth Mental Health.   He is also the Academic Advisor to the EPPIC National Support Program. He completed his doctorate at Deakin University in 2000.   His research is primarily in the area of functional recovery for young people with mental illness. He is also interested in evidence-based interventions in mental health and barriers to their implementation. He is a founder of the International First Episode Vocational Recovery group.  He won the Australian Rotary Health and the Society for Mental Health Research's Knowledge Dissemination Award in 2015.
Betty Kitchener AM
Betty is a member of the Rotary Club of Carlton, in Melbourne, District 9800.
She was the CEO of Mental Health First Aid Australia and she currently is their consultant (https://mhfa.com.au/) and an Adjunct Professor at Deakin University.
Betty is qualified and experienced as an educator, registered nurse, counsellor and basic researcher. In 2000, she co-founded the Mental Health First Aid Program with her husband Professor Tony Jorm, a fellow Rotarian. She has facilitated the spread of the Mental Health First Aid Program across Australia and to 20 other countries. Having experienced recurrent episodes of major depression necessitating hospitalisation, she brings an important consumer perspective to her work. Betty has received numerous awards for her Mental Health First Aid work, including an Exceptional Contribution to Mental Health Services Award and an Order of Australia Medal.
Professor Tony Jorm
Professor Tony Jorm is a Professorial Fellow at the University of Melbourne and an NHMRC Australia Fellow.  His research focuses on building the community's capacity for prevention and early intervention with mental disorders.  Prof Jorm is the author of 20 books or monographs, over 490 journal articles and over 30 chapters in edited volumes.  He has been awarded a Doctor of Science for his research and elected a Fellow of the Academy of Social Sciences in Australia.   He is a member of the Research Committee of Australian Rotary Health.  He is a past President of the Australasian Society for Psychiatric Research. He has been listed in ISI HighlyCited.com as one of the most cited researchers in Psychology/Psychiatry of the past 20 years.
A/Professor Felice Jacka
Associate Professor Felice Jacka is now a respected Australian researcher, having come through Australian Rotary Health as an Ian Scott PhD Scholarship recipient.   In early 2010 Felice published the first study to report a relationship between diet quality and clinical depressive and anxiety disorders. This was the lead article in the prestigious American publication "American Journal of Psychiatry".   Since then, the evidence regarding the link between diet and mental health has developed and strengthened, with new studies published in a multitude of different countries and cultures, in adults, adolescents and children. Her newest research implicates both prenatal and childhood diet quality in the risk for common mental health problems in children.    Felice was voted one of the top ten papers in psychiatry (and it was the first paper cited) by Medscape Psychiatry, which is the webnews service for psychiatry that goes out to practitioners and researchers all over the world.