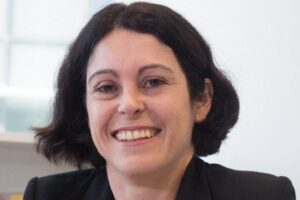 'Psychological Stepped Care for Anxious Adolescents in Community Mental Health Services: An Effectiveness Trial'
Macquarie University, NSW
Awarded 2017
"By identifying the most effective and most efficient method for treatment delivery, community mental health services can increase access to effective interventions for young people with anxiety disorders. "
Anxiety disorders are the most common mental disorder in childhood affecting up to 10% of youth, and are associated with significant burden on individuals, families, schools, communities and the economy. Delivery of mental health services to treat adolescents is costly with many barriers to accessing evidence-based treatment. Stepped care is a structure for delivering health services that is supposed to provide the best balance between costs and outcomes. In stepped care, consumers receive less resource intensive interventions first, followed by more intensive interventions if needed. However, few scientific evaluations of stepped care models have been conducted. Our team are the first to demonstrate the efficiency of stepped care for anxious adolescents in a university clinic.
This project partners with Northern Sydney Local Health District (NSLHD) community mental health services (headspace and Child & Youth Mental Health Services [CYMHS]) to evaluate the first effectiveness trial of evidence-based stepped care for the treatment of primary anxiety disorders in adolescents in community mental health services. Evidence-based stepped care, comprising internet self-help followed by face-to-face cognitive behavioural therapy (Cool Kids) if needed, will be compared to treatment as usual in four community mental health services (two headspace sites, two CYMHS).
We will compare the two methods of service delivery on symptom outcomes, resource use, and consumer and staff identified benefits and barriers to stepped care implementation. The results will inform future models of youth mental health delivery to increase access to evidence based services.
Co-investigators: Distingished Professor Ron Rapee, Dr Ann Wignall, Dr Lauren McLellan, Dr Quincy Wong and Associate Professor Melissa Norberg