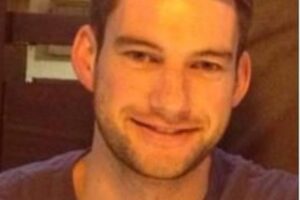 'A randomised controlled trial of progressive resistance training and functional training on muscle properties and mechanical gait deficiencies in youth with spastic type cerebral palsy'
University of Queensland, QLD
Awarded 2014 – 2017
Co-funded by the Rotary Club of St Ives, NSW
"Individuals with cerebral palsy (CP) have muscles that are smaller, weaker and don't stretch as easily compared to typically developing people."
Mr Jarred Gillett completed a Bachelor of Exercise Science at Griffith University (2005-07) with a final GPA of 6.42/7.0. He was awarded a Griffith University Exercise Science Honours Scholarship to pursue a self-directed research project within the School of Physiotherapy and Exercise Science in 2008. He was awarded Honours Class I in 2008 for a yearlong project titled: Age-related differences in lower extremity strength and the strength demands of balance recovery to stepping. My academic path then continued as a member of a research team at Griffith University in the area of age-related lower limb neuromuscular changes and recovery from falls. Jarred's main areas of research interest involve the structural and mechanical properties of muscle and tendon, and how these can be influenced by physical interventions. His previous research investigations have focused on lower limb neuromuscular changes related to recovering from falling in the elderly, and the development of novel imaging techniques used to analyse muscle properties in vivo. The most significant contribution he has made to the muscle mechanics field of research is my innovative paper on automated algorithm-based muscle fascicle tracking that dramatically improves data processing time, accuracy and reliability (2012). His involvement in further research at Griffith University has also resulted in another paper being published (2013) in Experimental Gerontology titled: Neuromechanical properties of the triceps surae in young and older adults.
Jarred has since worked clinically as a biomechanist at the Queensland Children's Gait Laboratory (QCGL) performing 3D motion capture measurement and processing, quality assurance, equipment and methodological reliability testing, and contributing to cerebral palsy research projects resulting in national and international conference proceedings, as well as manuscripts in preparation to be submitted to peer reviewed journals. Jarred's parallel professional career in elite sport and performance as an international FIFA soccer referee has informed my decision to commence a PhD in this field of research. He is interested in the influence of physical therapy interventions on musculotendinous structure and function in ambulant individuals with cerebral palsy (CP).
Individuals with cerebral palsy (CP) have muscles that are smaller, weaker and don't stretch as easily compared to typically developing people. These muscle changes affect walking ability and may worsen with age. Resistance training (strength or "weight" training) leads to increases in muscle size and strength of the muscle being trained and may also improve the muscle's ability to stretch. In CP, the benefits of resistance training alone may not "transfer" to improve other activities such as walking, however the transfer of strength improvements to daily activities may be enhanced by performing training that involves the specific functional tasks or motor skills. The impact of progressive resistance training combined with functional tasks on muscle stretch and walking ability has not been investigated in a systematic, randomised controlled trial. The current research project will utilise novel in vivo musculoskeletal biomechanical techniques (ultrasound, 3D gait analysis, dynamometry, EMG) to answer important scientific and clinical questions about muscle and tendon function during and following progressive resistance training.
Specifically, this research project will set out to:
Systematically review the scientific literature to determine the effects of progressive resistance training on muscle properties and functional outcomes in individuals with spastic type CP.
Compare the impact of progressive resistance training combined with functional motor skills training versus functional training alone on muscle strength and stretch.
Determine if changes in muscle strength and stretch impact on walking ability and functional capacity in the short and medium terms.
50 individuals with CP aged 15-30 years will be recruited (25 participants in each group) to undertake a 12 week training program. The resistance training program will consist of 3 x 1 hour sessions per week (total sessions=36), consisting of 6 lower limb exercises per session. Functional training tasks will consist of movement and agility skills such as jumping, cornering and stair climbing. The calf muscles will be specifically targeted, as they are the most commonly affected muscles in CP and are a key muscle group involved in walking. If, as we believe, muscle properties change following resistance training, there may be long term benefits of this type of training in slowing the deterioration of muscle problems in people with spastic type CP and improving walking and functional capacity.
Supervisors: Dr Lee Barber, Dr Glen Lichtwark & Professor Roslyn Boyd