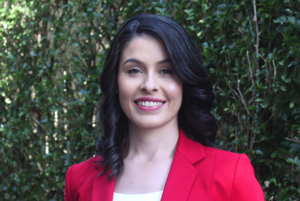 Childhood Anxiety Research
'Improving access to mental health services for children with anxiety'
Macquarie University, NSW
Awarded 2015-2017
"Anxiety disorders have a significant negative impact on a child's life and increase the risk of anxiety, depression, suicide and substance use in adolescence and across adulthood."
Dr Lauren McLellan is a registered psychologist and early career researcher at the Centre for Emotional Health, Psychology Department, Macquarie University. She completed a PhD/Masters of Clinical Psychology at Macquarie University in 2013. Lauren's clinical and research interests focus on the treatment of anxiety and related emotional health issues in youth. Broadly speaking, Lauren's research aims to increase access to treatment and investigate ways to improve the effectiveness of available treatments.
Anxiety and related emotional health issues are increasingly common. These issues not only affect adults, but are sadly experienced by more and more children and adolescents each year. Unfortunately, treatment is not available for many who need and would benefit from it. Lauren is passionate about increasing access to effective treatments so that more young people can live emotionally healthy lives. For example, using technology creatively allows the opportunity to affordably deliver effective treatments to many more young Australians who need it, including those in regional and remote areas.
Lauren's research also aims to improve outcomes for anxiety treatments in youth. While psychological treatment is effective for many, Lauren's research aims to identify (before treatment) those individuals that may not respond as well as others to standard treatment programs. By understanding the differences between individuals that impact on treatment response, unique treatment packages can be developed that may lead to improved outcomes for more young people experiencing anxiety and related emotional health problems.
Anxiety disorders are an alarmingly common mental disorder in children, with 1 in 5 experiencing an anxiety disorder before adulthood. Anxiety disorders have a significant negative impact on a child's life and increase the risk of anxiety, depression, suicide and substance use in adolescence and across adulthood. The Centre for Emotional Health at Macquarie University has developed a face-to-face psychological treatment program, Cool Kids, which is effective in treating anxiety disorders. The efficacy of the 12-week skills-based program has been evaluated in a number of high quality randomised controlled clinical trials. The majority of youth with anxiety who complete brief skills based treatments like the Cool Kids program are diagnosis free.
While effective treatments are available, many young people with anxiety disorders cannot gain access to adequate mental health care services. Improving access to care using creative and innovative treatment approaches is an essential next step in the dissemination of effective treatments for anxiety disorders. This is particularly important for Australian children, given the vast regional and remote areas.
We have developed an online delivery method of our Cool Kids treatment program. The goal of the current project is to conduct a randomised clinical trial comparing treatment to waitlist conditions to evaluate the efficacy of the Cool Kids program delivered online for treating anxiety in young people. Online treatment delivery is cost-effective and wide-reaching, increasing the chances that programs will reach more children and their families, especially those with varied geographical locations and socio-economic status. An effective internet treatment program for youth anxiety will improve access to care, reduce stigma associated with seeking help and lessen the load on health services.
Co-Investigators: Professor Jennifer L. Hudson