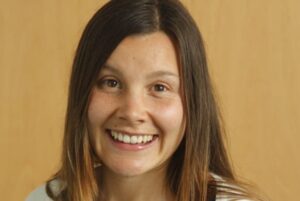 A PhD Scholar funded by Australian Rotary Health hopes to reduce stigma surrounding severe mental illnesses such as schizophrenia and bipolar disorder, starting with the media.
Anna Ross from the University of Melbourne was awarded an Ian Scott PhD Scholarship this year with the aim to reduce stigma and discrimination towards people with severe mental illnesses (SMI) through improving media reporting.
This involves developing and trialling media reporting guidelines that encourage balanced and responsible portrayals of SMI.
"Reducing stigma and discrimination towards severe mental illness has been identified as a priority in Australia's 5th National Mental Health and Suicide Prevention Plan. There are currently substantial gaps in stigma reduction research, emphasising the need for more research to be conducted on how to reduce stigma towards severe mental illness," Anna said.
Anna said that stigma is a critical issue that needs to be addressed as it adversely impacts life satisfaction, self-esteem, help-seeking behaviours, treatment adherence, and overall recovery.
"Reporting in the news media tends to focus on the negative aspects of mental illness, which can negatively influence attitudes towards mental illness."
"My research has strong potential to reduce stigma towards people with severe mental illness on a widespread scale by improving media portrayal of SMI."
During Anna's PhD she will first conduct a systematic review on the influence of news media and social media on stigmatising attitudes towards people with severe mental illness and interventions that aim to mitigate any adverse influence.
Further to this, she will call on focus groups to gain an understanding of the perspectives of media professionals, people with SMI and mental health professionals in regard to media reporting on SMI.
By the end, Anna hopes to develop best practice guidelines for media reporting on SMI, a brief intervention to implement the guidelines as a stigma reduction intervention as well as conduct a pilot trial with journalism students.
"Improving media reporting of SMI will reduce the adverse impacts of stigma on the lives of people with SMI, thus playing a significant role in improving quality of life and recovery," she said.
We wish Anna all the best with her research.
Media contact: Jessica Cooper – (02) 8837 1900 or jessica@arh.org.au