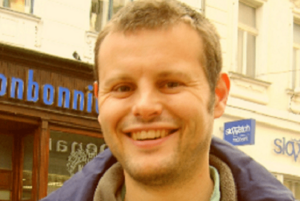 Most of us take our abilities to read and spell for granted, however, for up to 10 per cent of Australian children these skills don't come as naturally.
Dr Mark Boyes from Curtin University was awarded a Mental Health Research Grant by Australian Rotary Health this year, to evaluate a mental health promotion programme for children with dyslexia in their final year of primary school.
Dr Boyes said these children have adequate intellectual abilities and can follow classroom instruction but struggle substantially when it comes to reading and spelling.
"These children are at elevated risk of poor mental health outcomes; both emotional problems such as anxiety and depression, and behavioural difficulties," Dr Boyes said.
"Literacy difficulties are also substantially over-represented in youth suicides and prison populations."
Mental health concerns have been often noted by clinicians working with dyslexic children, but Dr Boyes noticed that little research has examined the psychological consequences of dyslexia or investigated why these kids are at elevated risk.
"Given these negative outcomes, it is imperative to develop and evaluate interventions to promote mental health in children with reading difficulties and reduce the psychological, social, and economic burden of dyslexia," Dr Boyes said.
The research team at Curtin University will collaborate with the Dyslexia-SPELD Foundation on the 'Clever Kids' programme that specifically aims to improve a child's self-esteem, resilience, emotional regulation, adaptive coping, and assertiveness prior to the transition to secondary school.
The process will involve conducting a randomised controlled trial and interviewing children about their experiences of the programme.
"If the current pilot of the Clever Kids programme is successful, we would like to conduct a bigger and more rigorous trial to continue to build the evidence-base for the programme."
Dr Boyes said without Australian Rotary Health's willingness to fund the development and initial piloting, it would be almost impossible to generate an evidence base for programmes such as Clever Kids.
"Securing funding for initial programme development and evaluation is very difficult; however, it is absolutely imperative to get these early stages of developing and testing right in order to underpin the larger trials that are needed to generate high quality evidence for a programme's effectiveness."
Along with the potential academic impact, Dr Boyes hopes to actively translate the findings into clinical practice.
We wish Mark all the best with his research.
To support research like this, click here.