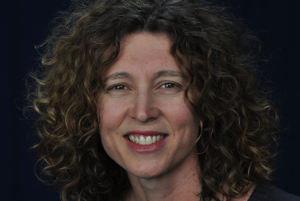 An Australian Rotary Health Mental Health Research Grant recipient is teaming up with the National Rugby League (NRL) this year to trial a new program aimed at promoting resilience in young players.
The research, carried out by Professor Allison Waters and her colleagues at Griffith University (QLD), is expected to directly help more than 400 young people develop skills and strategies to enhance positive mental health and resilience.
"The National Rugby League recognises that mental illness does not discriminate, with many high-profile players publicly revealing their struggles with mental illness and numerous young aspirational players under 20 years of age taking their own lives in recent years," Allison said.
"This project involves a novel partnership between the NRL and our team of youth mental health experts at Griffith University to address the need for evidence-based interventions to enhance mental health outcomes for young rugby league players."
Over the past 12 months, Allison and her team have been working with the NRL to pilot test the RISE Rugby League Development Program integrated with Griffith University's Life-Fit-Learning system.
Combined, this program aims to enhance player attributes for positive mental health resilience alongside the promotion of physical, tactical and technical attributes of rugby league.
With funding from Australian Rotary Health this year, Allison will test whether the integrated RISE Rugby League Development Program is more effective in enhancing mental health resilience and outcomes than participation in regular grassroots rugby league.
"Integrating Life-Fit within the RISE Development program in partnership with the NRL enables us to take our research into the real world and make a positive difference to the mental health of thousands of young Australians while they are participating in everyday activities within their communities," Allison said.
We wish Allison all the best with her research.
Media contact: Jessica Cooper – (02) 8837 1900 or jessica@arh.org.au