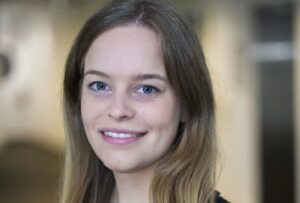 On World Cancer Day (February 4), Australian Rotary Health PhD Scholarship recipient Erin Lawrence says it's an important day to remember how biomedical research is critical to improving cancer patient outcomes.
Erin is currently in the third year of her PhD, investigating novel genes and mutations in blood cancers, such as Leukaemia. She carries out this important research at the Walter & Eliza Hall Institute of Medical Research in Victoria.
Despite great advances in the understanding of how Leukaemias arise, there has been little change in the treatment of this disease in the past 40 years.
"Through the course of my PhD, I have been using cutting edge technologies and novel model systems to interrogate how key proteins are involved in the development of Leukaemia and how we can improve patient outcomes by understanding which drugs will be most sensitive for different Leukaemias," Erin said.
"We have identified DNMT3a as a critical gene for leukaemia development and continuous growth. By further understanding its biology we hope to develop new treatments for patients presenting with Leukaemia in the clinic."
Erin says the support of Australian Rotary Health, Rotary District 9650, and the Walter and Eliza Hall Institute of Medical Research has allowed her to build on our understanding of how abnormal gene regulation is driving the development of aggressive Leukaemias and the resistance to chemotherapies.
"Biomedical research is critical to improve patient outcomes and this research is dependent on the support of the public," Erin said.
"World Cancer Day is an important day to raise awareness of the prevalence and diversity of Cancers and the far-reaching effects that a cancer diagnosis can have on an individual and their family."
To support more research like Erin's, consider making a donation on our website today.
Media contact: Jessica Cooper – (02) 8837 1900 or jessica@arh.org.au